Get a better insurance for less.
Compare home and auto rates from top insurance companies.
3,469 3rd Party Verified Reviews
Get a better insurance for less.
Compare home and auto rates from top insurance companies.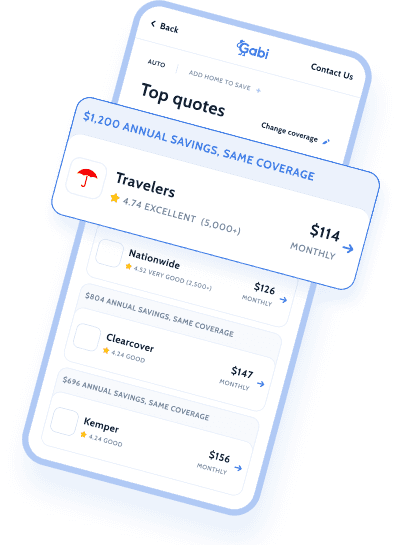 Stop overpaying.
Let Gabi shop for the best home and auto insurance policy for you, for free.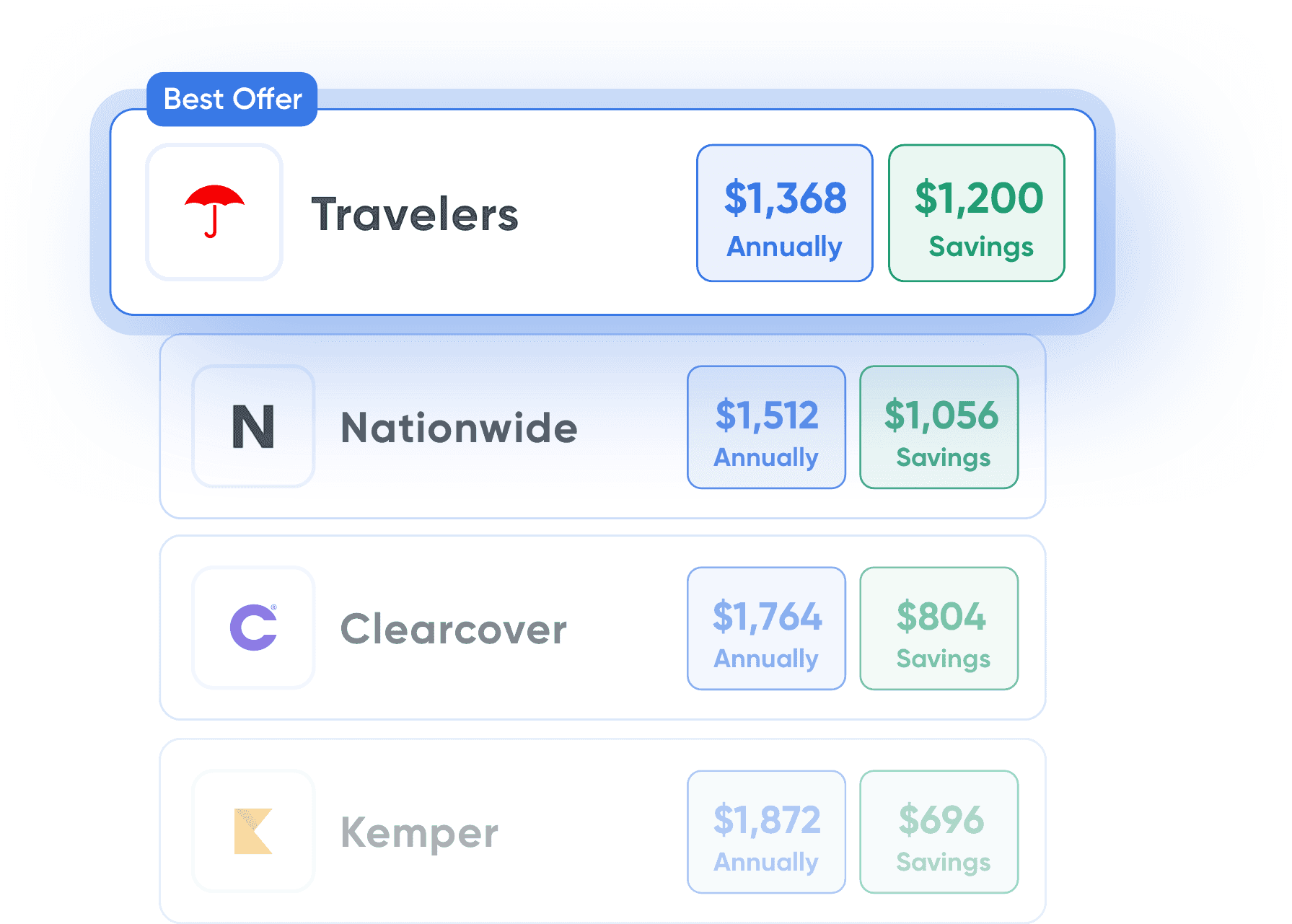 Save Money
Get multiple offers from top insurers, so you can pick the best deal.
Save Time
Quickly match your current coverage with little to no manual entry.
Get Peace of Mind
Rest easy knowing you've explored your options and have the best price.
Here's why customers love us.⊛
0
How Gabi works
Match
Share your current policy details so we can compare your coverage apples-to-apples.
Pick
We'll show the rates and you pick the quote you want.
Save
Buy the cheaper policy directly through Gabi - we'll even help you cancel your old policy!
The benefits of comparing with Gabi
Save on average $961 per year⊛
These are the real averaged annual savings that customers who switch their insurance policies through Gabi see!
Spam free & secure
Your data is safe with us. We'll never sell or share your personal information with third parties, ever.
See quotes in a matter of minutes
Our tech lets us compare quotes faster than anyone else out there.
Compare 40+ insurance providers
We'll do the heavy lifting and check prices for you from our network of over 40 insurance providers at once.
No fees, ever
We never charge you fees. The rates quoted don't include any fees and won't. Our partners pay us for bringing them customers, they don't pass that cost on to you.
Switch online or with an agent
Work with us how you want to. Buy your policy online, or speak to an agent via text or call if you prefer.
We work with 40+ top insurance companies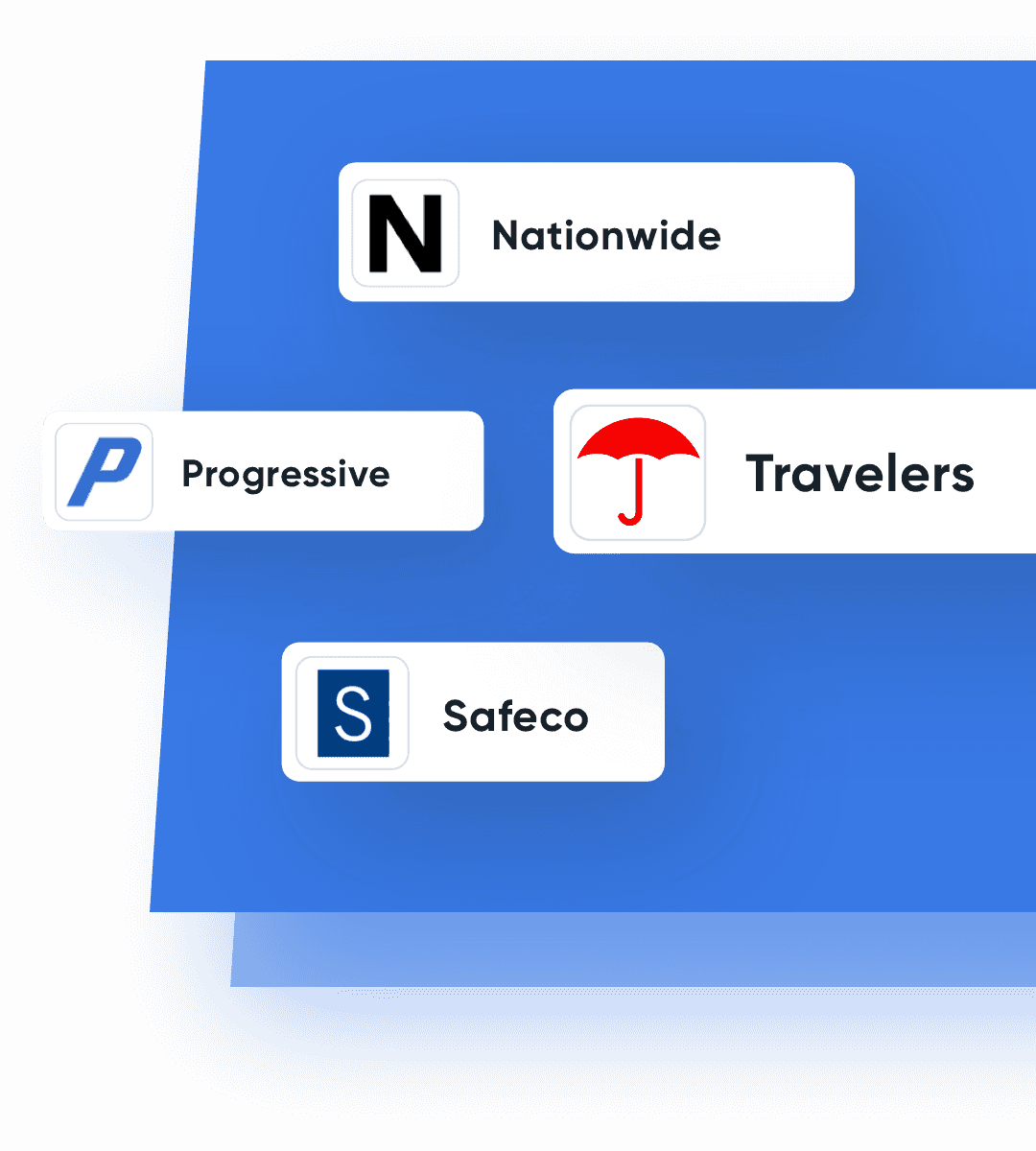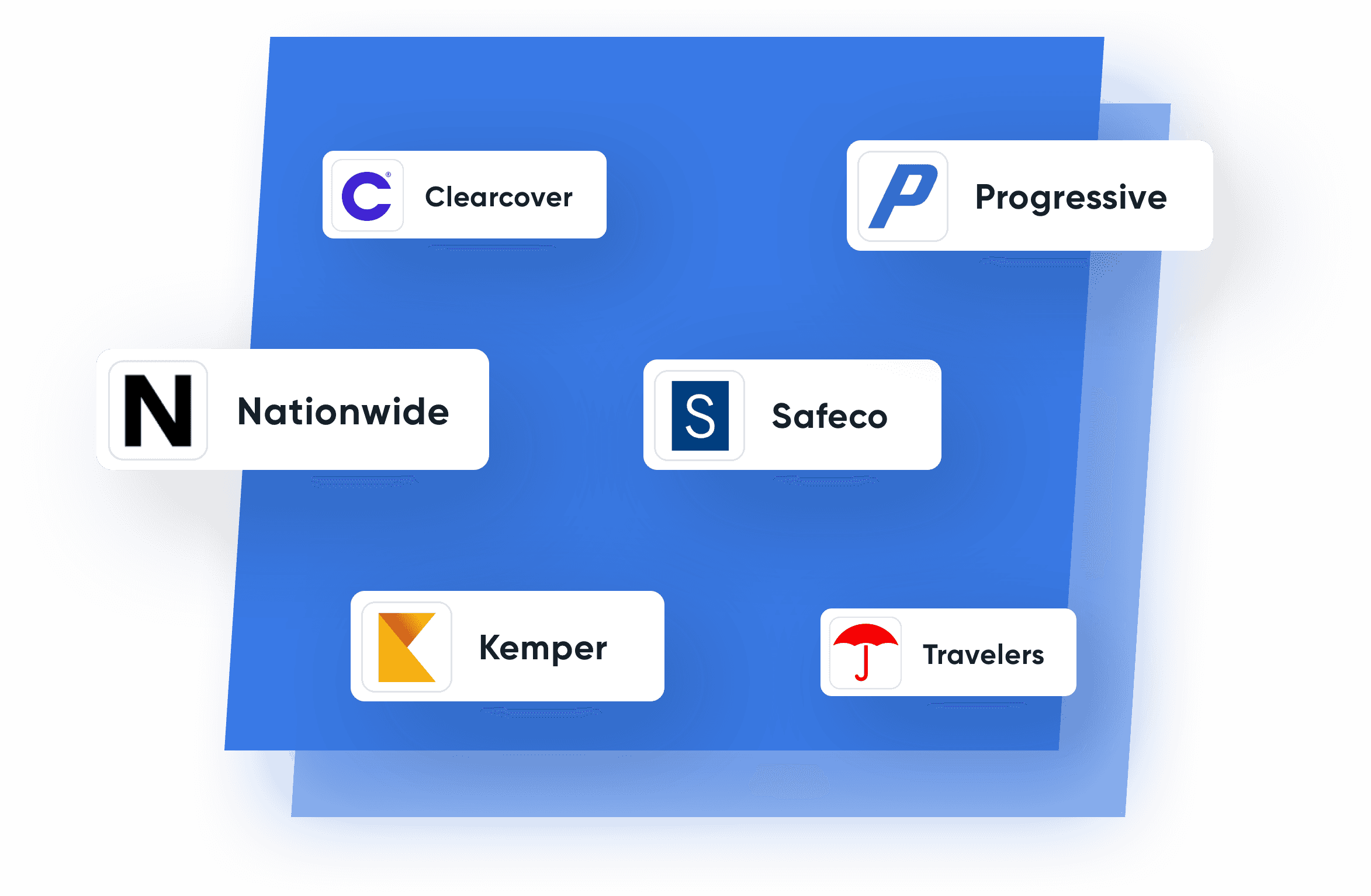 Top 5 questions people ask us
What makes Gabi different?
Gabi is an online insurance broker and agent. We don't replace the insurance company, we just help you shop. Our product is a free tool that helps you compare auto and home insurance rates across top providers and finds you the cheapest rate for your exact coverage.
How does Gabi work?
Gabi uses the account credentials to your current insurance account (or a PDF of your policy declarations page) to learn about your current coverage details, so you don't have to input them manually. We use those details to get you apples-to-apples comparisons for the same coverage from other insurance providers to find the best rate. If you don't want to use this feature, you can manually enter your information and select coverages to get a quote.
How does Gabi make money?
Just like all agents, Gabi is paid a commission by the insurance company. There is no upcharge to you, our tool is free for you to use. These commissions are from the insurance companies' marketing budgets given we brought them new customers, not from your premiums. Your rates are the rates provided and don't change. This means you never pay extra to use our service.
We show you quotes based on your best savings, we are unbiased and make the same commission regardless. We will always recommend the cheapest policy no matter what.
We will never sell or share your data and we don't cold call or spam our customers.
Is Gabi licensed?
Yes, we are licensed in all 50 states, as well as Washington DC. You can view all our licenses 
here
.
Why should I trust Gabi?
Gabi is a part of Experian, the world's leading global information services company, and has helped hundreds of thousands of people shop for their home and auto insurance. You can read reviews from real people on a number of 3rd party review platforms 
here
.